AERO 15X8 53 Series Steel Racing BEADLOCK Wheel Black, Silver, Chrome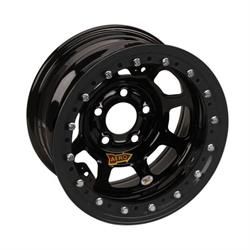 AERO 15X8 53 Series Steel Racing BEADLOCK Wheel Black, Silver, Chrome
AERO 53 SERIES IMCA BEADLOCK WHEEL
15" x 8"
Available in Black, Silver, and Chrome (+$30.00)

This beadlock wheel is a true 8" wide wheel. All center discs are made out of HSLA steel. The inner and outer rings are CNC laser cut and use 16 zinc plated flange bolts. Mudcover tabs are incorporated into the inner ring to eliminate the need for welding. All beadlocks include mudcover installation kits.

Reviews