QA1 SOUTHERN SPORT MOD Racing 7 - SHOCK PACKAGE 53 SERIES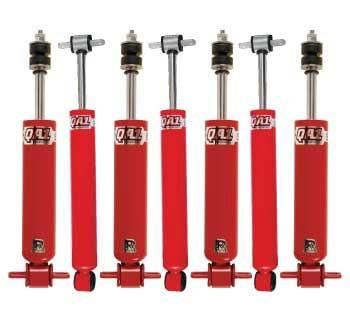 QA1 SOUTHERN SPORT MOD Racing 7 - SHOCK PACKAGE 53 SERIES
QA1 SOUTHERN SPORT MOD PACKAGE
Part#: QA1-CTSM01

Description: Looking for a shock package for your Southern Sport Mod or Limited Modified? Look no further. By ordering just one part number, you'll receive the best shocks available including a tuning guide. QA1 compiled a Sport Mod/Limited modified specific shock valvings together in one shock package to provide you with all the shocks needed for a variety of track conditions. Comes with a total of 7 shocks. 
NEW 53 Series - The 53 Series is the upgraded version of the FC Series and features a brand new body which is 100% made in-house and designed with enhanced internal gas bag clearance. Hands down, this is the best shock for stock mount applications.

The 53 Series is the hot setup for Southern Sport Mods, Stock cars, and limited modifieds. Specific valvings available for Southern Sport Mods to promote weight transfer and increase traction.

Reviews