SCHOENFELD IMCA/UMP STOCK CAR HEADERS 1-5/8" x 3" SCH-197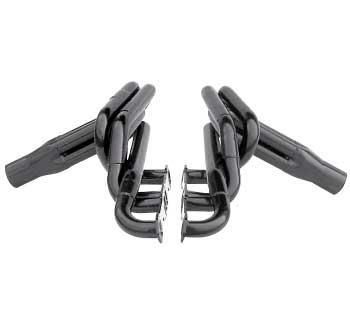 SCHOENFELD IMCA/UMP STOCK CAR HEADERS 1-5/8" x 3" SCH-197
SCHOENFELD IMCA/UMP STOCK CAR HEADERS  Part#: SCH-197
• 1-5/8" tube
• 3 collector

Description:
• Exits outside of the frame rail
• No clearance issues with oil filter, spark plugs, starter, kick out oil pan, rear mounts or valve covers.
• Clears firewall that is minimum 7" from back of block.
• Comes with header gaskets and bolts.

Reviews